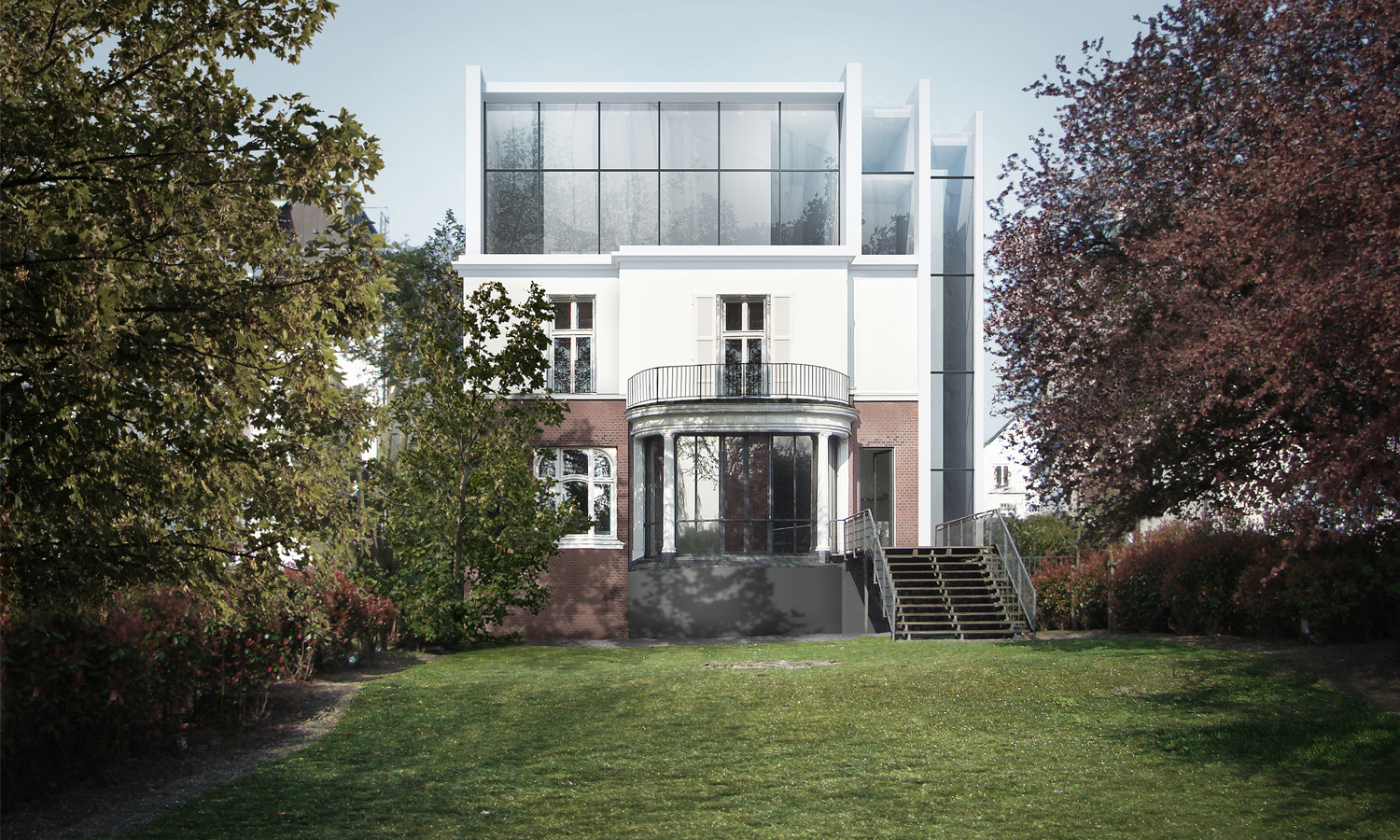 Ausstellungen in der Galerie bis September John M Armleder und Anne Laure Sacriste.
The current shows are John M Armleder and Anne Laure Sacriste.
We are looking forward meeting you in the gallery.
SAVE THE DATE

TALYA FELDMAN
Cut from Blue Sky
Nick and Vera Munro Foundation
&
JEAN-MARC BUSTAMANTE
Fishing for…
Opening:
November 15, 2022 7-9 pm
on view through:
31.01.2023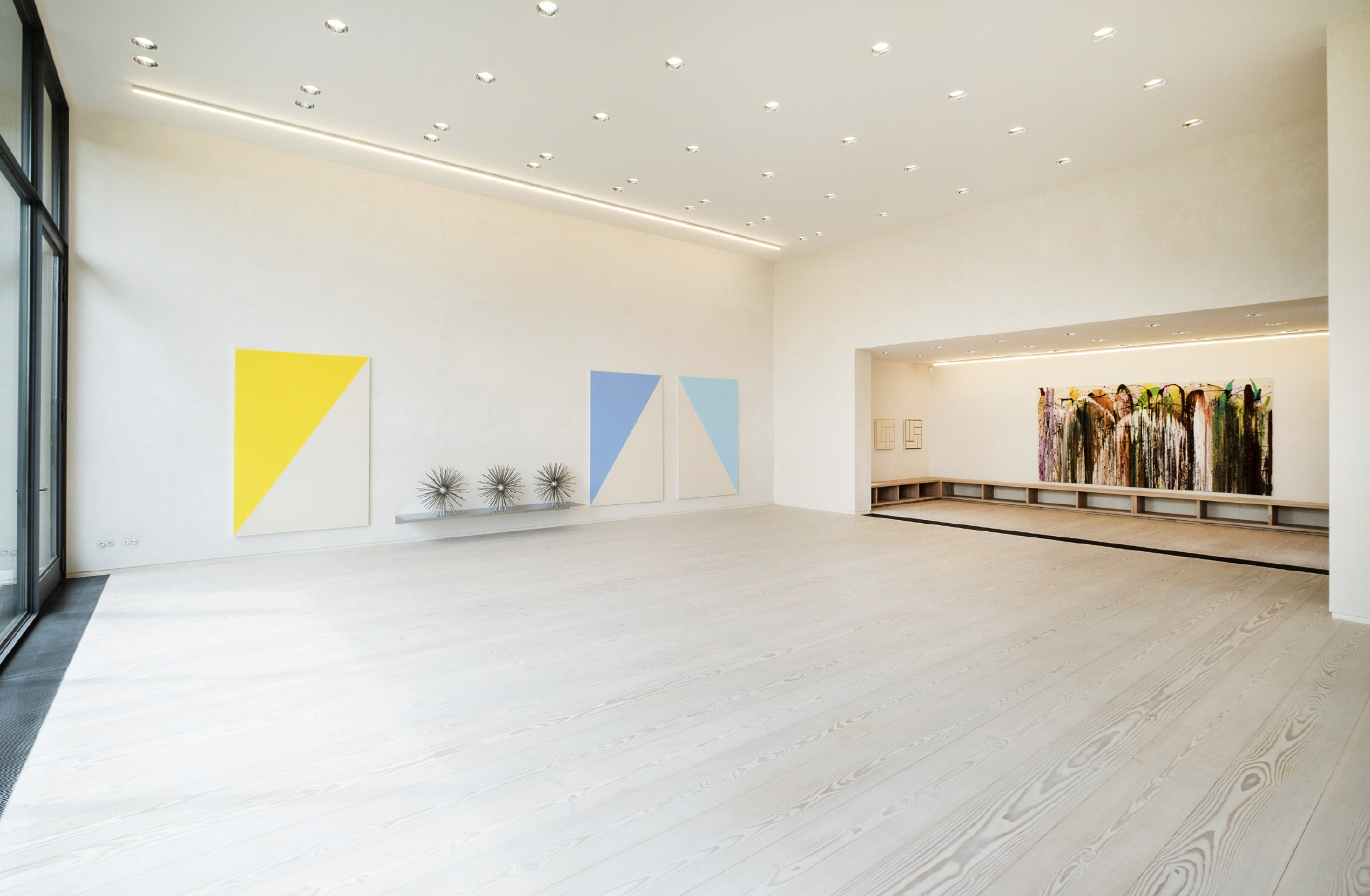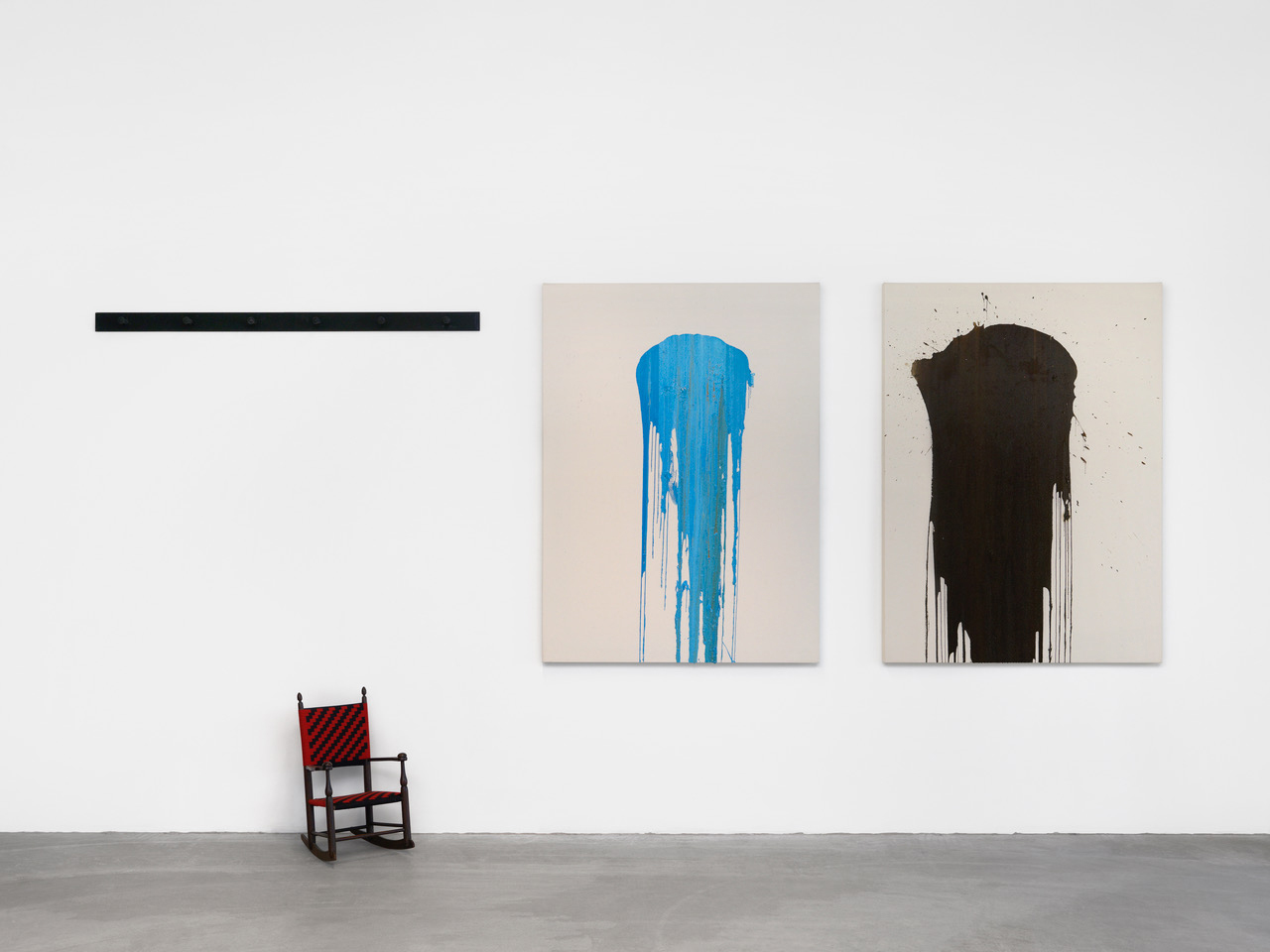 JOHN M ARMLEDER
God Is in the Details
John M Armleder (born 1948) lives and works in Geneva. He is a performer, painter, sculptor, critic, curator and publisher and is among the most important and most influential conceptual artists of our time. A common thread running through Armleder's multifaceted oeuvre of sculptures, paintings, drawings, happenings, installations, and video works is the examination of modern art history and the questioning of the definition of art.
In his upcoming exhibition Armleder presents completely new works, such as a new Furniture Sculpture, abstract works and Pour Paintings.
Exhibition installed until September 2022. Appointment requested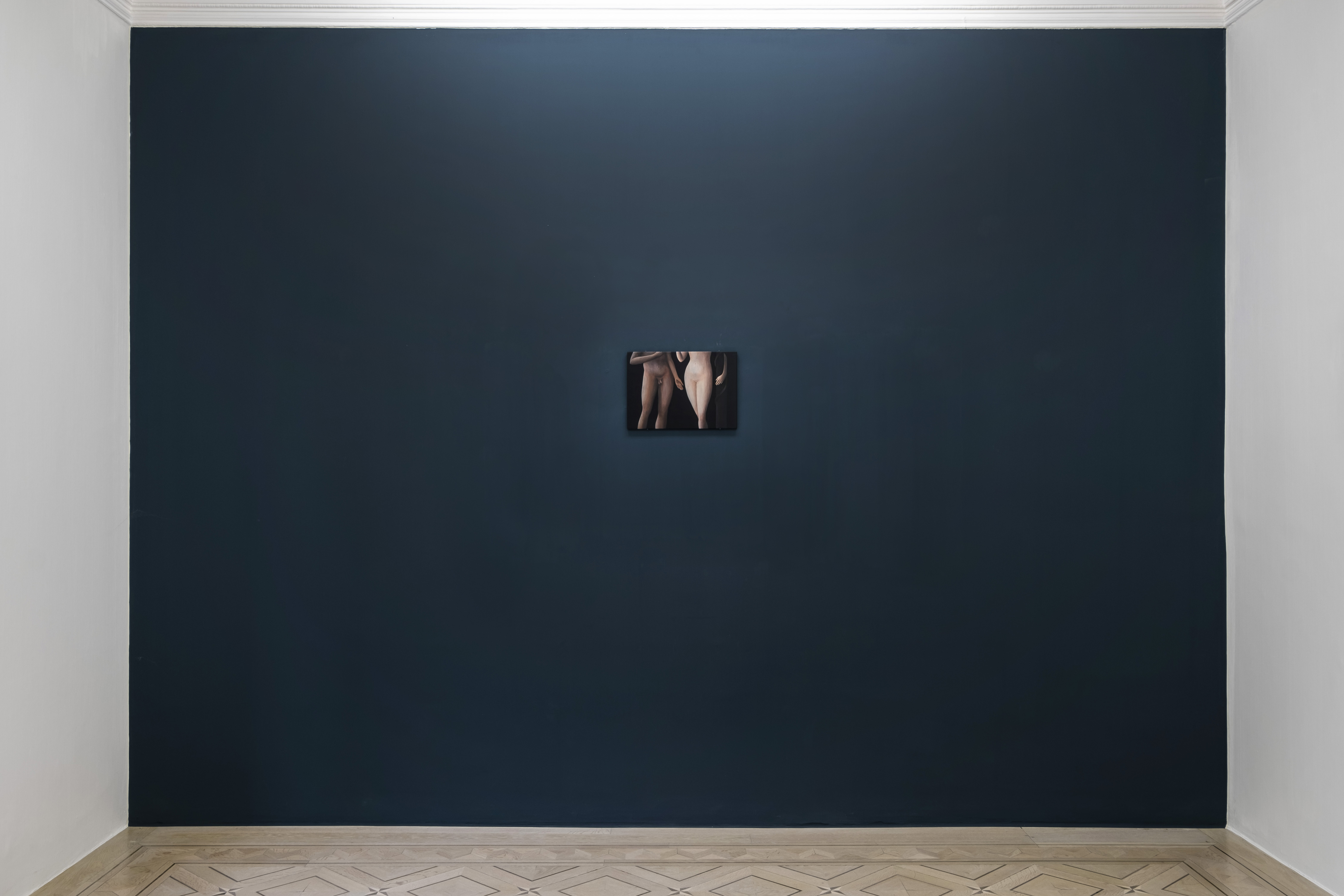 ANNE LAURE SACRISTE
WABI-SABI
Wabi-Sabi is a Japanese aesthetic concept of perception of beauty.
Originally, Wabi means to feel miserable, lonely and lost. This changed to the joy of the austerity of the lonely-silent. But only in connection with Sabi, to be old, to show patina, to have maturity, the actually untranslatable conceptual unit arose, which forms the standard of Japanese art appreciation. – Wilhelm Gundert
Anne Laure Sacriste reflects with her works social division, the definition of the self and gender roles. Her sculptures address balance, and with it uncertainty and fragility. With a look back to the Renaissance (f.e. Cranach) Sacriste deals with the male sphere, but also the story of the Fall, in which the woman is held responsible for the expulsion from paradise.
Exhibition installed until September 2022. Appointment requested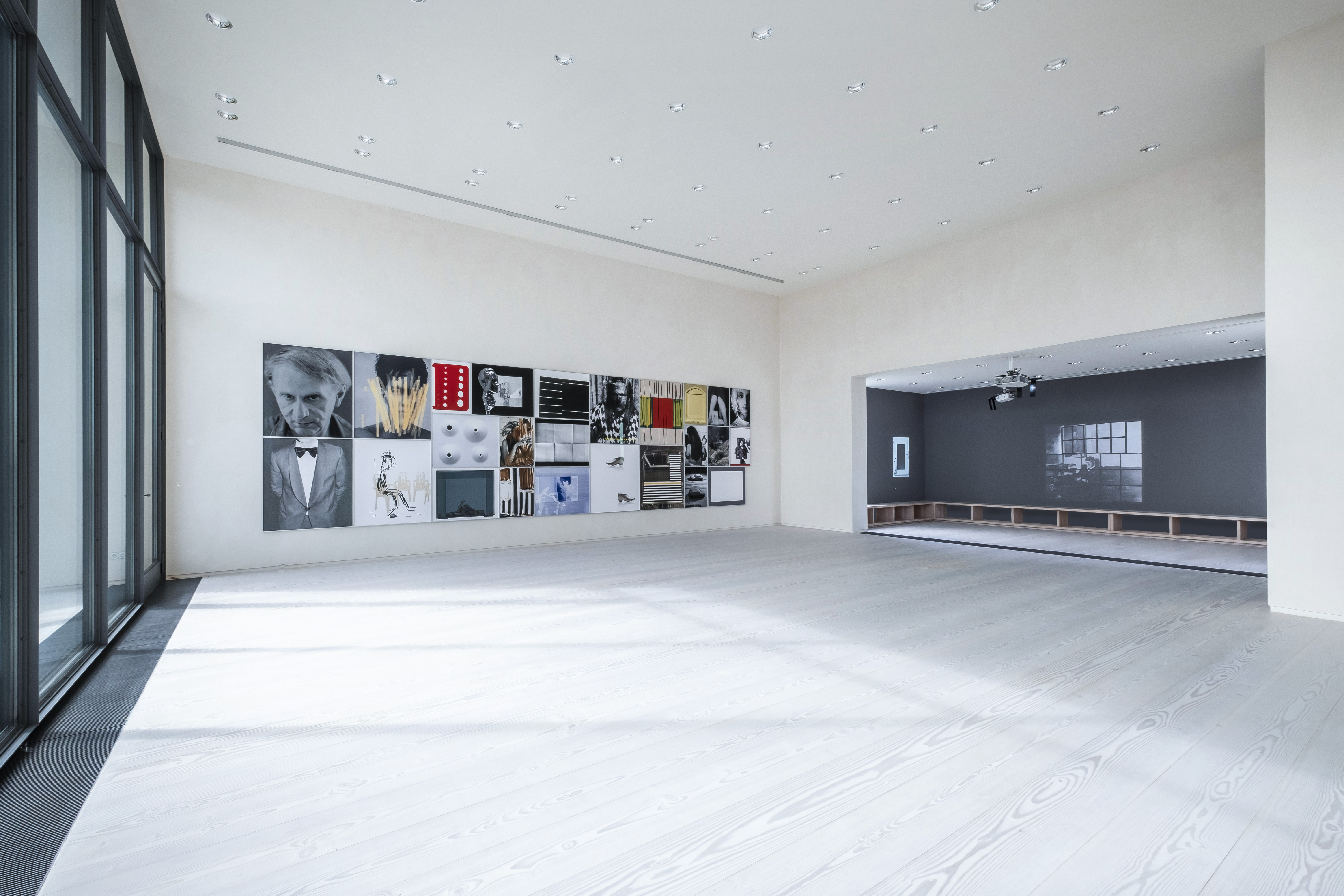 Exhibition Opening of Rosemarie Trockel
"A Gift of My Parents"
In the exhibition A Gift of My Parents (May 7, 2020 – May 2021), Galerie Vera Munro presents new works by the artist Rosemarie Trockel. The artworks were created for the occasion of the first exhibition of the Nick and Vera Munro Foundation, where they will be shown publicly for the first time. The pieces are then donated to a museum collection. The exhibition will be accompanied by a publication with texts by Yilmaz Dziewior (Museum Ludwig, Cologne) and Brigid Doherty (Princeton University, USA).
© Nick and Vera Munro Foundation, Rosemarie Trockel, VG Bild Kunst, Bonn 2020, Sprüth Magers
Installation shot by Arnt Haug